Home of the "Prove It" Program
Now we'd like to prove to you that Stroebel Automotive will take better care of your car than you've experienced before.  That's why we provide the "Prove It Program" for our new customers.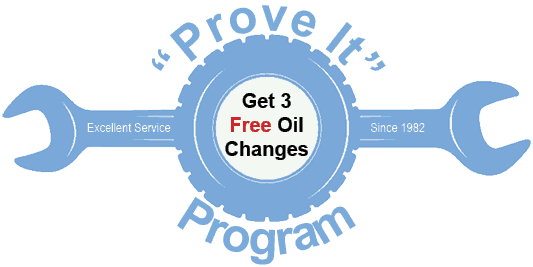 The program is simple but powerful. You bring your car in for a full diagnostic exam, and get three oil changes with factory approved oil for FREE*. Full diagnostic exams cost $75 to $95 depending on your car.  After the exam, you get a detailed report on your car's condition, enabling you to avoid needless repairs.
Call (989) 781-4307 and set up an appointment today, or click on the request an appointment button below. We look forward to making you and your car happier at Stroebel Automotive.
Request Appointment
*Up to six quarts manufacturer approved oil per oil change. Diesels excluded.