Most of us don't put that much thought into picking the type of gas we put in our car other than being on the lookout for low gas prices. We are always trying to find the gas station with the best deals. Usually, people use regular unleaded gas, because it is the cheapest. Maybe there are times you look over at the premium gas options while you're filling up. So what's the point of the other two options? Does premium gas really make that much of a difference? Let's find out if premium super gas is really all the rave for your vehicle.
Benefits of Premium Gas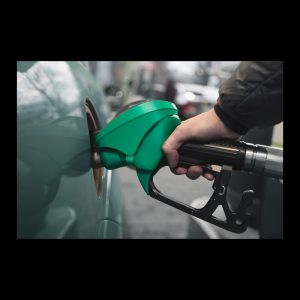 Premium gas has higher levels of octane. For those people that do not know what octane is and how it comes to play. Octane is the level of compression a type of fuel can take before igniting. A higher octane rating means the gas is less likely to pre-ignite under higher pressures. Fuel pre-igniting can cause damage to a vehicle's engine. Typically, people will have three options at any given gas station regular, mid-grade, and premium. Each of these three options has three different numbers to identify them. These numbers represent the octane level of that type of gasoline. Premium gas has the highest level of octane. Vehicles with high compression engines require premium gas for fuel. Premium gas also generates a more effective burn in the engine's combustion chamber. This more effective burn allows premium gas to increase the engine's performance.
Does premium gas really make a significant difference?
Certain vehicles require a high amount of octane. However, most vehicles do not require a higher amount of octane. Most vehicles run on regular gas. The question is could a car that usually runs on regular gas benefit from premium gas? The Federal Trade Commission says no. The Federal Trade Commission stated that using premium gas will not lead to better gas mileage. Premium gas will not help a vehicle that runs on regular gas perform better. In the end, premium gas does not benefit a vehicle unless it requires premium gas. There is no significant difference between using premium and regular gas on most vehicles.
What option is better for you?
Figuring out which option is better between regular and premium gas, depends on the owner's manual. The car owner's manual will mention what type of gas a vehicle requires. Most vehicles will not benefit from premium gas. For most vehicles using premium, is a waste of money. There is no need to use premium gas in most cases. If a vehicle does not require a higher octane level, sticking with regular will be the best option.
If your car is in need of service, please trust the professionals and contact us at Stroebel Automotive at (989) 781-4307.
Sources:

https://www.truecar.com/blog/premium-vs-regular-gas/
https://www.consumer.ftc.gov/articles/0210-paying-premium-high-octane-gasoline#read
https://www.liveabout.com/what-kind-of-gasoline-to-use-532752
https://www.angieslist.com/articles/what-difference-between-regular-and-premium-gas.htm